Hungry? We've Got You Covered
Brady's at Spawell Service Station is your home for delicious, handmade, fresh food served daily

Time To Refuel?

Everything you need in one location

At Brady's at Spawell Service Station we have everything you need to make your journey safe and comfortable. For your car there is a number of fuel stations, air, water, a car wash and customer parking. For our customers, there is free wifi, toilets and a baby changing area. We offer pay zone, Lotto, an off licence and so much more.
When it comes to food options, we've got you covered. We serve hot and cold food daily with indoor seating or takeaway options. Enjoy the amazing Burger Project for the best burgers, loaded fried, wings, tenders and much more.
Try Sorrento Pizza, the home of handmade, traditional artisan pizzas. Visit our Spar Deli for freshly made sandwiches, wraps and rolls or grab a coffee and cake at Insomnia Coffee. You're spoilt for choice.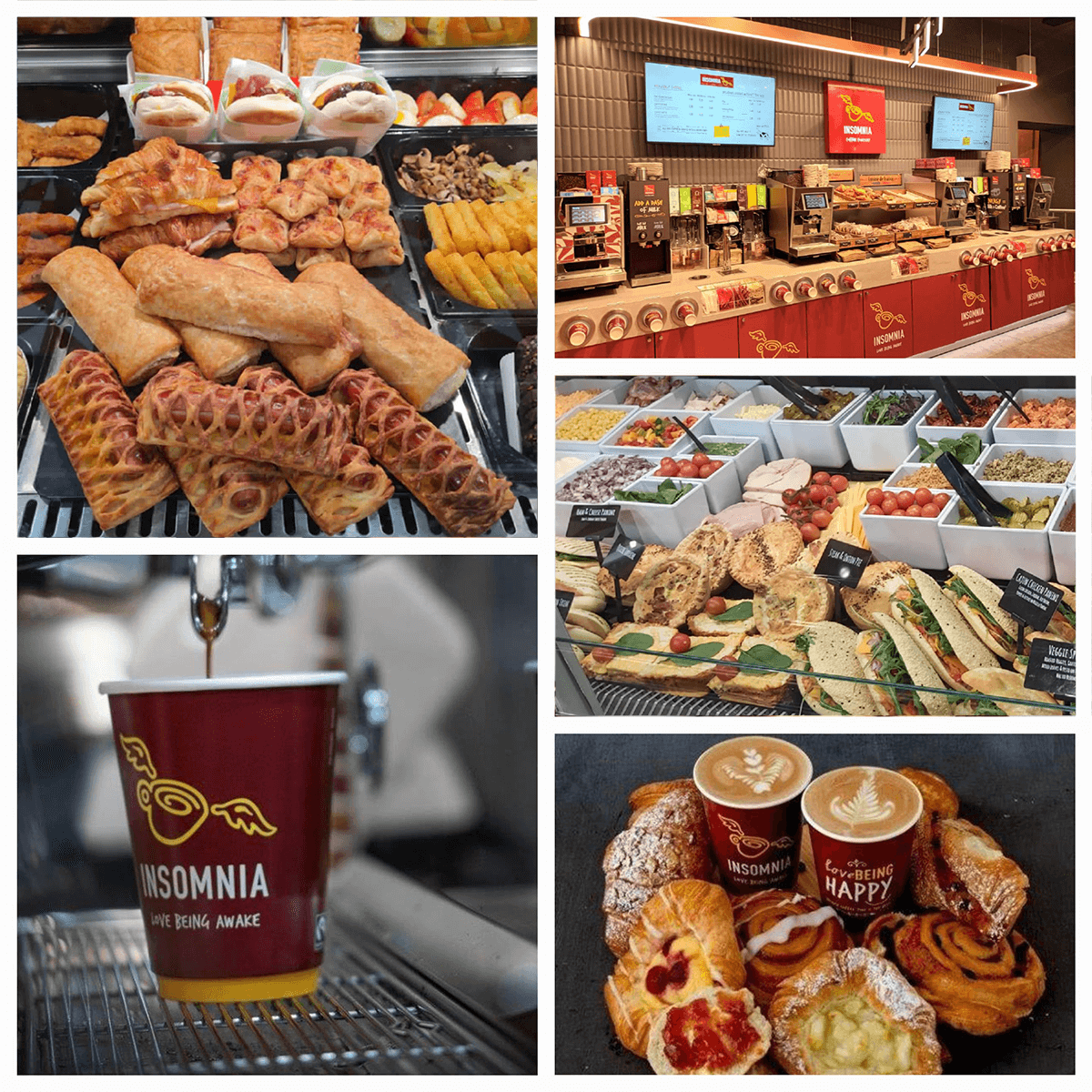 We take our burgers seriously, with100% Irish beef, farm fresh ingredients, fresh brioche buns – all cooked to order. 
Choose from one of our mouth-watering favourites or create your own project because we want your burger to be just how you want it. Our premium quality meat is succulent and tender and the result of many tasting sessions – we can't wait to see what project you create! Handmade to a traditional, artisan, 5th generation family recipe our authentic Italian pizzas are hand crafted and stone baked in our authentic Italian oven. With premium Italian ingredients and Pizzaiolo's trained by Master Baker Giorgio Lisi our pizzas will transport you to Sorrento in one bite!
Our handmade sour dough bases are crafted from "00" flour, naturally leavened for 72 hours, with no additives or preservatives which makes a healthier, natural, yeast free and vegan base.

Insomnia Coffee Self Service & Barista
Insomnia Coffee Company is proud to be Ireland's leading independent, premium coffee chain.
Insomnia have one simple philosophy; that you get the best cup of coffee, in whichever format you choose, every time you visit. Our expertly trained baristas and engineers are the geniuses behind our coffee; it's their continuous inspections of the coffee machine, temperature, crema, colour, and taste, which always delivers the best cup of coffee.
Treat yourself to one of our yummy muffins, pastries, or a sandwich from our deli or barista bar. And if you don't want to leave the comfort of your car you can use our Barista Drive Thru which is open from 6.30am.

Delicious Handmade Fresh Food
Serving a wide range of hot and cold options our staff bring you delicious food every day.
From the hearty breakfast roll or traditional chicken fillet roll with butter to the gourmet chicken BLT served on sourdough or a sandwich made to your liking, we satisfy every craving.   
Our deli is open from 6am Monday to Friday and 7am Saturday & Sunday.
What a garage! Staff are great, highly recommend this place.
An excellent service station; one of the best.